Tinkle Spotlight
Where we talk to experts from different fields to give our young readers an insight into various professions, apart from the usual. Where we find out what kids need to do to prepare for and deal with challenges in their quest to follow their dreams.
Gauri Shinde: Writer, Director, Filmmaker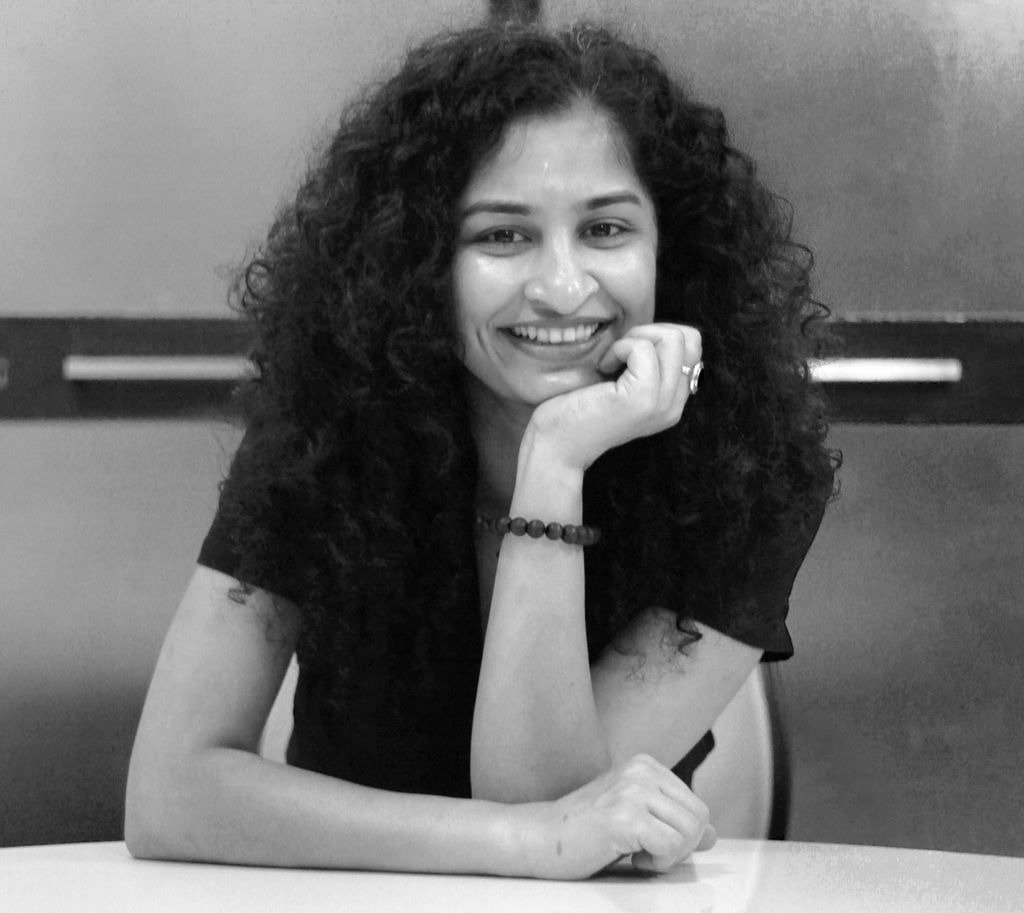 Image courtesy: Gauri Shinde
We, at Tinkle, were delighted to see scenes featuring Tinkle Comics in the recently released Dear Zindagi. What's more, our young readers were so happy to see their favourite actors Shah Rukh Khan and Alia Bhatt talk about their beloved characters Suppandi, Shikari Shambu and Kalia the Crow! 😊

Dear Zindagi is Gauri Shinde's second outing after her successful debut film, English Vinglish. What has been constant in both movies is the sense of relatability she brings to her characters and situations. You look at the characters in Dear Zindagi and you feel, 'I know someone exactly like this!' or 'I have felt exactly this way' particularly in awkward situations which our films are known to gloss over.
So we caught up with the writer-director to talk about her journey from advertising to filmmaking.
Rajani: What set you on the path of filmmaking?
Gauri: After I passed my 12th standard board exams, I pestered my father into helping me get a summer job. He got me an internship at an advertising agency. That was how I was introduced to advertising. Throughout my senior college I interned or worked part time as a junior copywriter.* I really liked this creative space and so I did my Mass Communication course from the Symbiosis Institute of Mass Communication, Pune.
I went on to intern with Siddharth Kak (documentary filmmaker and television producer) and that opened up the visual world for me. I also worked with documentary filmmaker Anand Patwardhan for a short while.
When I came to Mumbai, I started working with an ad agency and then gradually started directing ad films. Then somewhere, I thought if I had the right story idea why not make a feature film. I got my right story and that's how English Vinglish happened.
R: What were the indications through your childhood that convinced you to take up this path?
G: I was always inclined towards the creative side. I was never good at maths. 😄 Pune, where my family is based, has a rich culture of the arts and sports. We watched select cinema though not much Bollywood. My parents enjoyed Marathi theatre and encouraged us to watch it. That was what I was exposed to. My parents also made us (my brothers and me) join libraries. Reading was hugely encouraged in my family. I remember going with my dad to the library and reading every weekend—a comic and a book.
I have always been interested in writing and poetry but I was not forced into anything by my parents. In fact, they encouraged me in sports and extracurricular activities. I was involved in theatre, dances and debates in college and school. I also played basketball and badminton at college and district level.
R: What would you tell our young readers—how can they figure out whether films can be a career option for them?
G: It may take some time but basically you need to find out if you have an aptitude for it. Parents and elders can help, if they can be objective and honest about your talent. It is easy to be star-struck by this field but it can also be very misleading because you may believe you have to get into films no matter what. And you may do this without even figuring out whether you have the aptitude or talent for it. You should explore various spaces [fields in filmmaking], to find where your inclination or aptitude lies. I found it [my space] and it finds you somewhere. You should definitely go in search of it. But once you have found it, you need to put your 100 per cent and go for it. Believe in yourself. At a young age it's great to experiment, to fall. I went for a long while not knowing what I wanted to do. I did documentaries then ads. You have that space [to experiment]—you are not making a fool of yourself, you are just trying out different things. And then get some training. You can join a place as a trainee. Absorb things that are happening around you. See if you really like that kind of space. And get official training if you think you need to. If you don't [have a talent for a particular role] there's always something else you might be good at in the same field. For example, [it's fine] if you end up not being good at acting, even if that looks most attractive, [instead] you might be good at production design** or the camera may be your thing.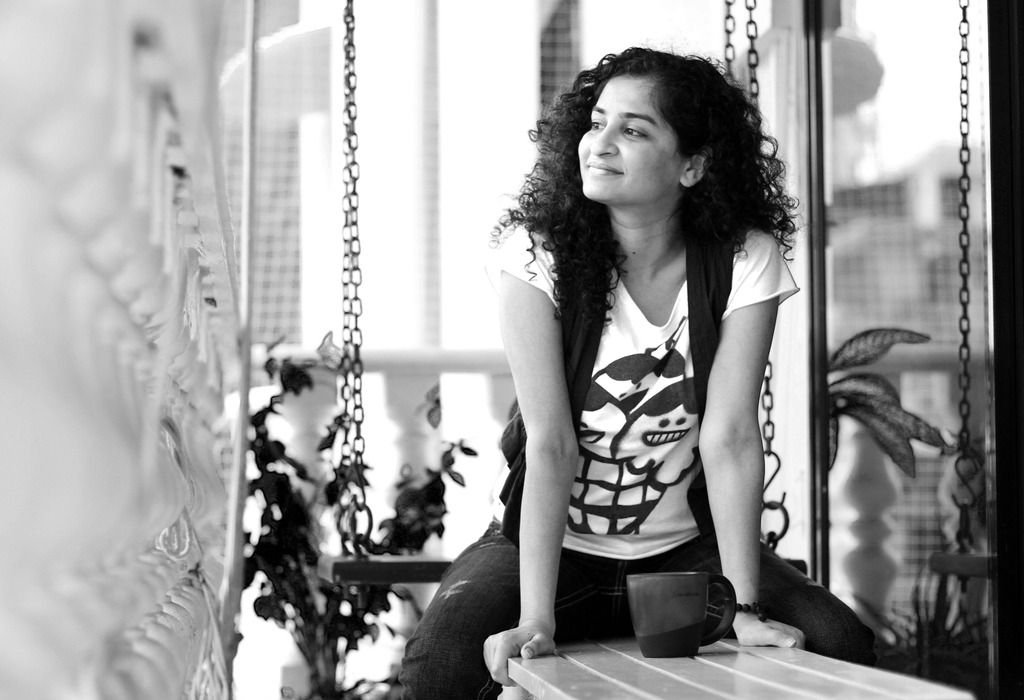 Image courtesy: Gauri Shinde
R: What challenges can kids expect in the field of filmmaking? How can they prepare for it?
G: One thing common in any creative field is coming up with ideas. You have to constantly keep your mind open. And that can happen only with a lot of interest in a lot of things because you don't know where an idea can come from. Read a lot, watch a lot of things, everything you can lay your hands on. Be greedy to know everything, to have as much of knowledge of everything. Mark your areas of interest and find out everything about that.
Be in touch with things that are happening and also have an interesting take on it. Look at it in a different way. Yes, there's a perspective that comes with information in the media but what is your lateral view on it?
And travel. Get out of your comfort zone. Step out of that comfortable area, your safe environment. There's a different world out there. Interact, engage with other lives, other experiences, other kinds of people. Even if you don't read, in real time this is what one can do.
R: Your advice for young readers who might be looking at this career option?
G: Consider films as a career option because you like it, not because it's cool or because your friends or parents think so or because you can meet celebrities. Find out what you really like and what you're good at. Do you like the arts and writing and visualizing? If this is what you want then you need to communicate it to your parents and elders who will help and support you to do it. Acquire skills and gain experience. If you like drawing, keep doing it. Go to a park in the evening and draw. Go for a class; join a course to enhance your skills. Once you have found what you want, move in that direction and hone your skills.
R: How did you come across Tinkle?
G: I must have started reading Tinkle in primary school. Tinkle was my favourite which is why you see it in my film today 😊 It is light fun and has such lovely stories which are not told in a preachy way. I think any kid would like it. Even today I want to own the entire Tinkle collection. When we were kids, my brothers and I used to fight over our Tinkle collections.
R: Any favourite characters in Tinkle?
G: Suppandi! I love his flat head. There's something about him. He's so vulnerable. A little duh! 😄 That's what we like about the underdog. Suppandi represents all of us in some way.
Tinkle Slam Book:
Favourite Book: All of Enid Blyton's series
Favourite Song: Take on Me by Aha!
Favourite Film: Little Rascals
Favourite Food: Chocolate!
Childhood Idol: Umm… I think my cat! He was just so cool. He didn't give two hoots about anything! 😄
R: Our readers would love to know—how was the experience of working with Shah Rukh Khan and Alia Bhatt?
G: It was very good. It was fabulous! We all connected on a very basic level. We shared our humour, our stories. When people have a similar vibe on, I think that's the best chemistry you can get. When you have a team you really like, which is obviously talented, it makes magic!
R: A quote for Tinkle?
G: Tinkle is a big sprinkle of joy in my life! 😄
* A person who writes content for advertisements
** Production designers work closely with directors and producers to figure out the overall visual look of the film—sets, locations, graphics and so on.